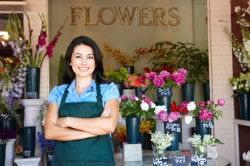 We've been working with small businesses that use QuickBooks for almost 20 years. We can do QuickBooks in our sleep. We are a mix of senior bookkeeper, professional organizer, office manager, marketing analyst and your best assistant. We are experienced professionals that have worked in almost every industry helping the owner to get a handle on their accounting function.
Our ideal client only needs us to either get them setup; cleanup their current system and let them hum; or periodically come in to verify the books are in order. Since we are not entry level bookkeepers it isn't cost effective to use us for all your accounting. We can help you find and train staff to do that work while we generally provide monthly auditing and oversight.
Best Suited For
A solopreneur trying to do everything in their business
A small business owner who hates accounting so things have gotten behind in that area
A micro business that is quickly growing
Anyone not sure they are properly using QuickBooks
Someone starting a small business and has no accounting system yet
The owner who feels alone or uncomfortable in the financial/accounting realm of their business
Who Needs
Someone to look over the books and verify things are in order
A check and balance in the accounting functions – let an expert reconcile and close out the month
To be caught up on accounting tasks so that pulling together taxes is a breeze
Someone to setup the QuickBooks file and teach them how to use the software
To be able to read and trust the financial reports
To feel more comfortable working with Quicken or QuickBooks
An independent voice in the business operations
To spend less time on finances and more on other pursuits
To sleep better at night knowing business affairs are in order
To just have someone else experienced to lean on
Not sure if we can help you? Contact us and let's talk!