Clients call us their "lifesavers" because we professionally and confidentially oversee their daily financial world while still allowing them to make the decisions, travel or work long hours, and keep their independence – all the while knowing their affairs are in order.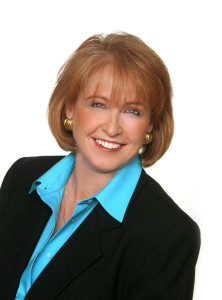 Debbie Gilster
Daily Money & Life Affairs Manager plus Managing Member
I love to get people organized and simplify their life! My work career includes time in the corporate world as an operations and IT specialist. For the last 20+ years, I've worked with small business owners to streamline their operations, running Center for Productivity. As an accounting expert and QuickBooks/Quicken specialist, the financial area is often where we started. As clients started to age, I began to take on more of their personal bookkeeping and often was managing all their affairs; interfacing with their families, CPA, financial planner and attorney. As long-time clients have passed away, I've remained on helping the surviving spouses with their daily money management.
I grew up right here in South Orange County, California. I have a Master's degree in Systems Management from USC and a BA in Business from Cal State Fullerton. I have the privilege of being married for over 25 years to Gary who is retired. In my spare time, I'm active in my church, play golf, travel, attempt to refine my wine choices and just plain, enjoy life.
I'm part of the "sandwich generation". Not only do I still help my twenty-something sons to be fully responsible for their own financial matters, I am executor of my parents estate. My beloved step-father has early stages of dementia and I'm helping to ensure everything is in order. Because my husband is older than me, I've had to deal with retirement issues sooner than most. All of this has given me a keen appreciation for getting things in order and having simple systems that allow you to remain sane and still have a life.
I've authored several handbooks and many articles, plus been quoted often in the media on organizing and productivity issues. I enjoy speaking for companies and associations, as time permits.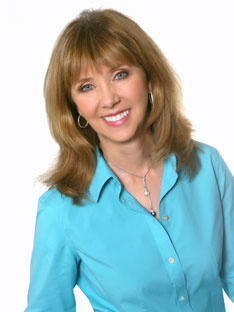 Jill Swedo
Daily Money & Life Affairs Manager plus Managing Member
For almost 20 years, I've been helping families and their small businesses strategically manage their financial and record keeping matters. After graduating with a BA degree from Shippensburg, PA and a MS degree from Old Dominion University in VA, my work career has concentrated on bookkeeping, office management and human resources. Over time, I branched into helping individuals and families.
I developed a specialty in streamlining the financial and complex paper aspects of "maintaining a life", from bill paying to coordinating communication between the numerous professional advisors. A consummate bookkeeper at heart; I thrive on making the routine, monotonous, never-ending paperwork seem simple and manageable. Having helped my mother transition through the various stages of Alzheimer's, allows me to confidently focus on helping seniors and their families unravel the complex financial cloud that makes up a person's life. I love to make things more manageable.
My family and I have called Orange County home for over 20 years.